Office Space Paisley
---
---
Working from home is difficult. With all the distractions around your house, it's hard to get any work started. If you have pets, family members or roommates living with you, the list of distractions gets larger still. If you do happen to be more strong-willed and motivated than most of us, there are still issues that come with working from home all the time. While most work can be done online, the blurred lines between home and work isn't necessarily a good thing. So, how do you fix this? Well, the solution that many people will suggest to you is to rent a permanent office space. However, not everyone can afford or justify purchasing such a space. This is where our office space in Paisley comes in handy.
Why work from an external office?
So yeah, working from home is a lot tricker than you may think. Even if you are able to stay motivated, it can have an adverse effect on your personal life. This is because your home becomes your work and there is no escaping it. When you work in an office, you can leave work there. You can choose to keep work emails off your personal phone and PC/laptop and only about business while at the office. However, if your home is your office, that line becomes blurred. Instead of enjoying weekends and weeknights free from work, you instead sneak in some extra time to catch up on things. This is fine if you only do it occasionally, but it's very easy to sink into bad habits. Our office space in Paisley will prevent this from happening as it means a separation from work and home.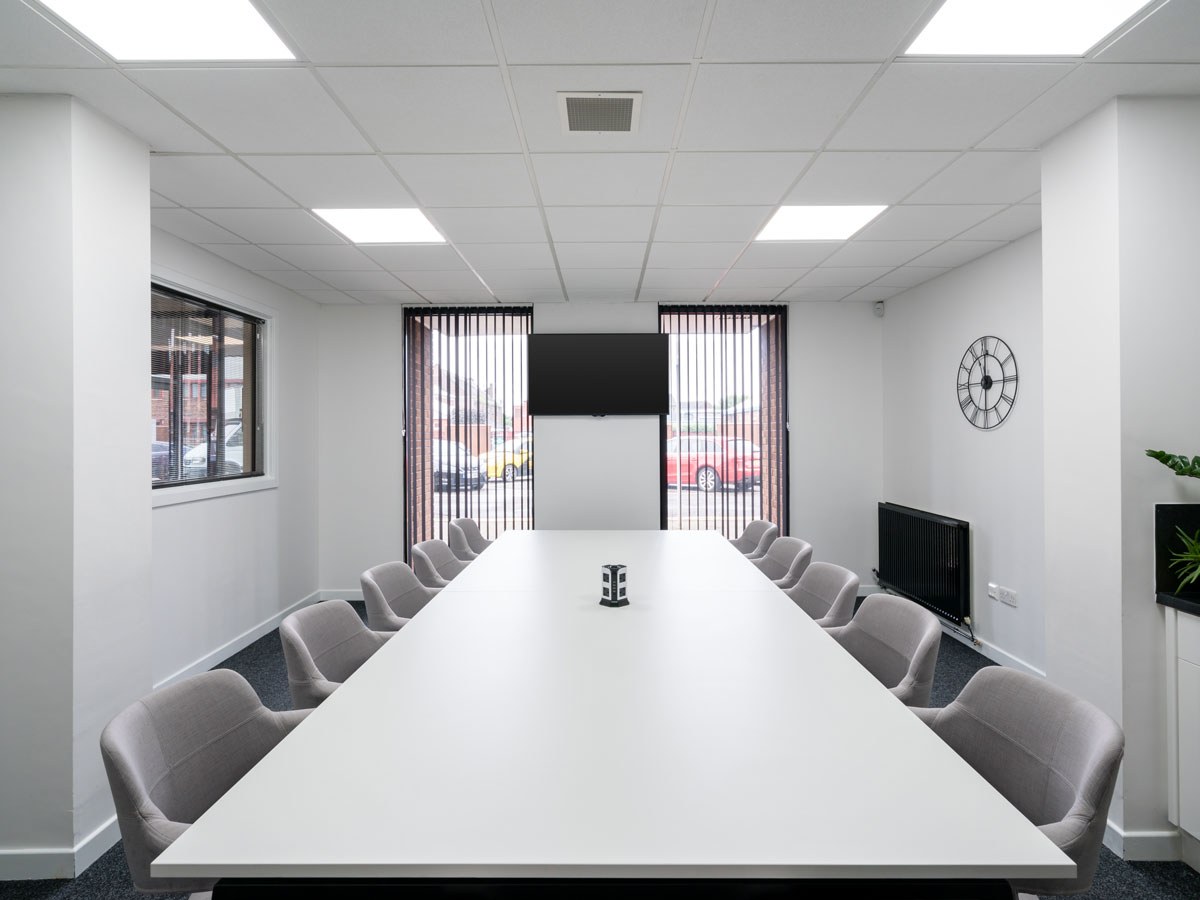 Why should I use a flexible office space?
Not every business can afford, or even really needs a permanent office. If you work alone or with a small team, odds are that you don't need all that much space. In which case, purchasing an office space would be an unnecessary cost. Instead of doing this, we provide clients with flexible office space in Paisley. This means that you get to all have the benefits of having your own office, without worrying about the extra overheads that come along with having one. In fact, you actually get more benefits than what you typically would have with your own office. Not many offices come equipped with IT support and communal cleaning after all.
What are the benefits of using Covault office spaces?
We have two different office space sites in Paisley; Macdowall St and Clark St. Both of these sites offer different services, so make sure to check them both out to see all available options for office space in Paisley. Macdowall St offers a range of office, meeting and typical business spaces, where as Clark St primarily provides clients with moderns studio spaces within a warehouse. If you're looking for a more traditional office space, Macdowall St is the way to go. Within this contemporary space, we have a shared kitchen, communal cleaning, 24/7 CCTV, furnished offices, shared internet and a ton of other benefits. It provides you with everything you need for a comfortable workspace and it's also a fantastic space in which to network and grow your business.
We offer a number of different types of workspace at different price points. If you're interested in booking a meeting room instead of renting office space, that's something we are happy to accommodate. So, if you're looking for office space in Paisley, Covault is the ideal place to go. For more information, feel free to get in contact. Our team are always happy to help answer any questions.
If you already have an office but find it's lacking in space, why not consider our business storage options?
---
---